Everything you Need to Know about Navigating our Referral and Reseller Partnership and your Partner Academy

Partnership Overview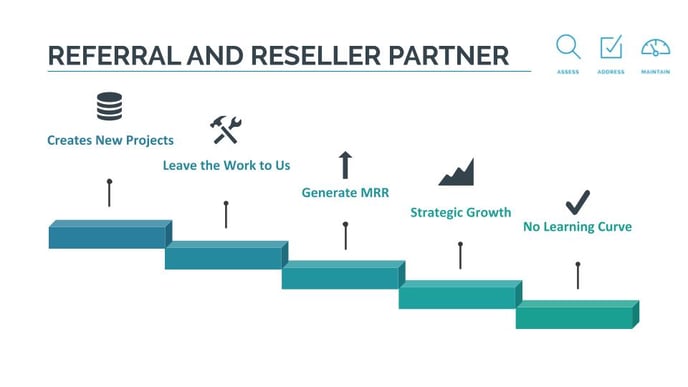 Please note that Partnership status is subject to change per client and per engagement with Choice CyberSecurity. CCS will not directly contact any partner client without a partner's confirmed consent and agreement. For efficiency and liability purposes, Choice CyberSecurity does NOT white label any Risk Assessment Services.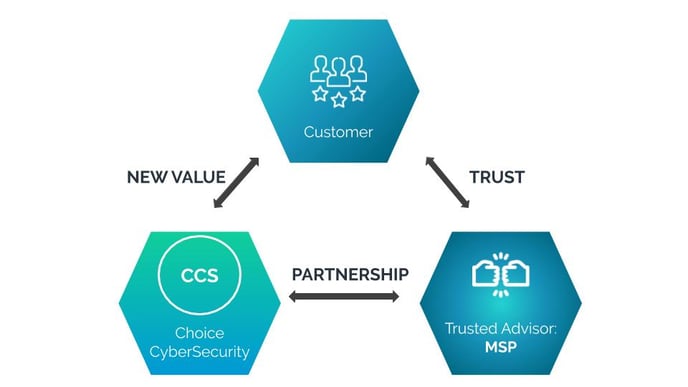 Partnership Types
Independent 3rd Party: A completely independent, Referral Partner 3rd Party Risk Assessment with no brand affiliation to your company. This option is typically utilized in cases where the client is seeking an outside perspective or must meet very stringent Compliance requirements.
Referral Partner: Your client's proposal is co-branded with your company information and we approach the Risk Assessment process as partners. Billing is conducted directly with the client and you have the option to allow Choice to directly communicate with the end client and handle the bulk of the sales process
Reseller Partner: You will receive a quote for CCS services to conduct a Security and Compliance Risk Assessment for your client. You create your own proposal on your company letterhead. CCS is presented as your partner to the client. Our team is happy to assist in the sales process as needed. All CCS Risk Assessment proposal operations and billing is conducted through your company. For liability and productivity reasons, we do not white label our Security and Compliance Risk Assessments at this time.
Select any of the following links to explore the Partner Academy:
SALES & MARKETING TOOLS
CHOICE CYBERSECURITY RISK ASSESSMENT

MSP RESOURCE GUIDES
INDUSTRY SECURITY & COMPLIANCE RESOURCE GUIDES
SECURITY & COMPLIANCE TRAINING
AN MSP'S GUIDES TO THEIR INDUSTRY

VENDOR RESOURCES
For more information contact our Team!